I'm a single mother by choice from Surrey in the UK. That cheeky chops with me in the pics above is my daughter, Elodie, who is now 10.
I've created this blog because I couldn't find an UK-based community for women like me – and you. Women who for a variety of reasons, have found themselves choosing to embark on motherhood alone. Not by accident, but on purpose.
My goal is to build a community, a place to turn to, where you don't feel like the odd one out, where you know that others get what you're going through. Where your questions can be answered, your challenges understood and your hopes shared.
I struggled with the decision to become and single mother for a long time. But I was living in Australia at the time and was lucky enough to stumble across a thriving online community of single mothers by choice.
Those women taught me two things:
That they were just normal mums, like any other, struggling with all the usual challenges of motherhood – breastfeeding, toddler tantrums and childcare choices.

That they weren't super-human or drowning in cash. They were just normal women like me. If they could do it so could I.

There was also a tonne of practical advice. Whatever I had a question about – fertility, IVF, sperm banks, prams, money, childcare – those women had the answer. When you're entering unknown territory those that have gone before you are a godsend.
That's what I want to offer you.
My hope is that this site offers you the same inspiration, information and support. I don't want you to feel alone, because you're not.
I don't want you to look around and not be able to find inspiring examples of women for whom conventional path to motherhood didn't work out.
It's easy to feel like the fish out of water in a sea of 'perfect' two-parent families. Welcome to my life. But look harder and you'll see others whose lives don't fit the conventional mould either.
I'll admit, this path isn't for everyone. I'm not going to lie it's flippin' tough. I knew I'd rather be a single mother than never be a mother at all. But that's not true for everyone.
Ultimately you might decide this path isn't for you, and that's totally fine. Either way, I hope the path I've taken will help shed light on your own.
My solo mum journey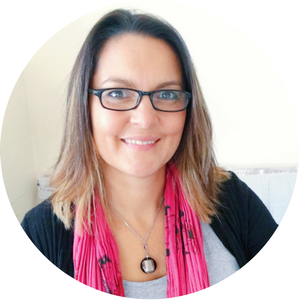 I vividly recall a conversation I had with my mum when, at the age of 31, I left a boyfriend who everyone had hoped I'd marry. I wasn't prepared to settle for the crumbs of a relationship he was able to offer me.
I told my mum then that if I was still single at the age of 35 I would have a baby alone and she could help me take care of it.
I must have had a crystal ball because, although it took a bit longer than predicted, that's pretty much exactly where we've ended up.
At the age of 37, after a particularly harrowing break-up, I realised I couldn't go on repeating the same mistakes. My faith in my ability to make good choices when it came to relationships was completely destroyed. I wanted a family so much I could no longer judge who was right for me, and, more crucially, who was wrong.
I realised that if I didn't want to miss out on motherhood I couldn't sit there and leave it in the hands of fate any longer. If in 20 years of dating Mr Right hadn't come along, what was the chance he was going to come along any time soon?
So, with my back to the wall, I decided to take control. I started exploring the possibility of using a sperm donor to get pregnant.
I found SMC Australia, an online community of single mothers by choice, and I talked to other women in the same position, other women who'd already made the choice. Slowly this 'out there' thing that 'other women' did became something I could do too.
I remember my heart thumping with nerves as I waited to see my GP to ask him for a referral to a clinic that offered fertility treatment to single women needing donor sperm.
What if he laughed in my face? What if there wasn't any sperm available? What if it didn't work? What if it DID work and I couldn't cope alone?
What if, what if, what if???
Somehow I dealt with the what-ifs, and in September 2010, my fertility doctor showed me, through a microscope, the bundle of cells she was about to put into my womb.
And in May 2011 my daughter was born.
It's hasn't been a smooth ride. I won't sugarcoat it. But that bundle of cells is now a vibrant, giggling beautiful girl. She rides ponies, sings Greatest Showman tunes at the top of her lungs and gives the best cuddles ever.