The 2017 Self-Employed Single Mum Christmas gift guide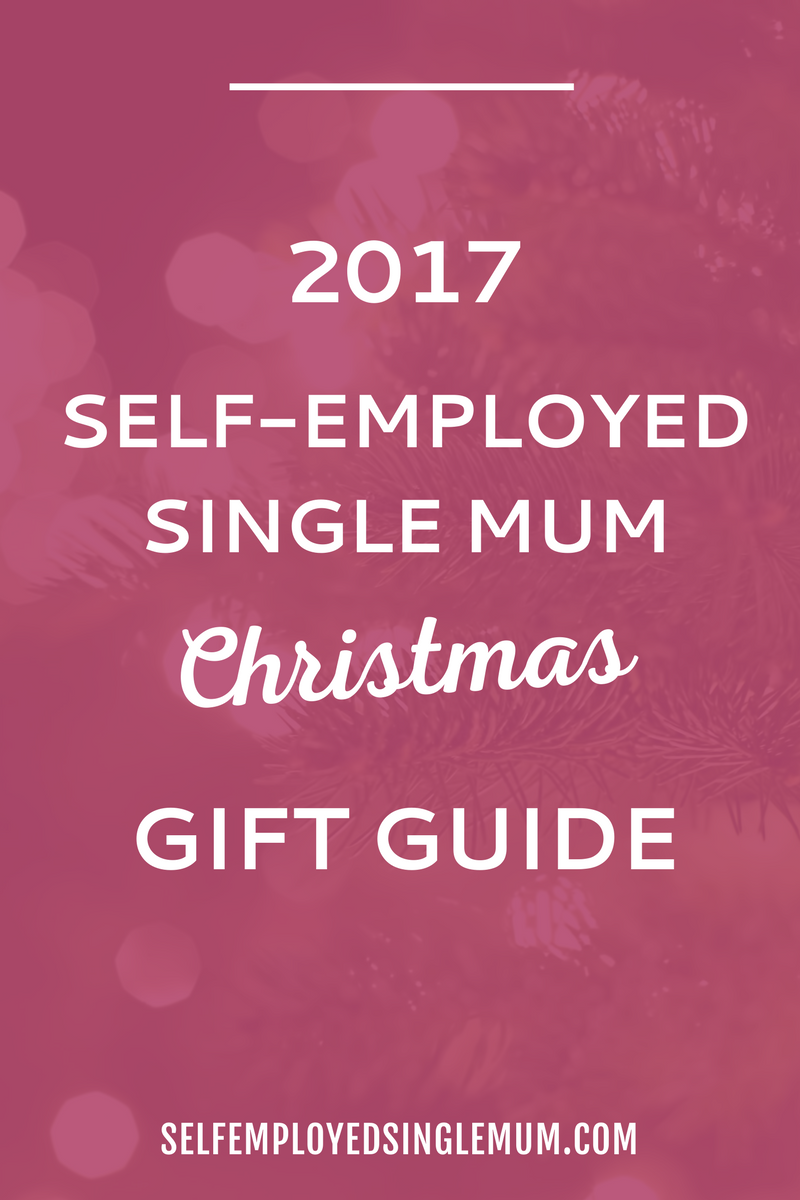 Do you have a self-employed single mum on your gift list this Christmas? Or perhaps you don't know what to asked your loved ones for? Maybe you'd even like to treat yourself, I know I'm going to!
Either way, I've got THE gift guide for you!
Planners/stationery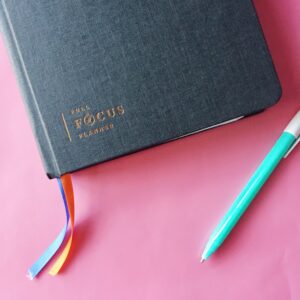 >> Full Focus Planner – my planner of choice created by productivity guru, Michael Hyatt. I was one of the first people to get my hands on this awesome planner. It's is way more than a planner, it's a whole system for setting goals and following through on achieving them, quarter by quarter.
>> Passion Planner – another great planner that will help you set goals and the plan to create the life you've always wanted.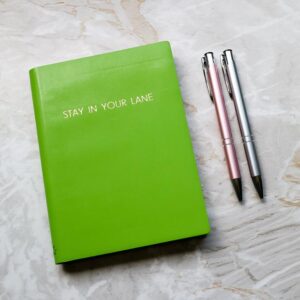 >> Kemi Telford luxury notebooks – I love these recycled leather-bound notebooks with a range of sassy slogans on the cover. The 'Stay In Your Lane' notebook is on my Christmas list! Created by the very talented Yvonne Telford who I'm proud to say is local to me here in Surrey. If you don't follow her on Instagram you should, her posts are inspiring and her stories put a smile every day.
Online courses
>> XOSarah's courses – when it comes to Sarah Morgan I'm a total fan girl. She's a great teacher and I've learned so much from her. Any of her courses are the perfect gift for the budding solopreneur!
Social media scheduling
>> Smarterqueue – seriously this is the social media scheduler that will FINALLY take the hard work out of keeping your social media channels populated with new, relevant and varied content. You can categorise content and create multiple evergreen queues. I started using it this year and I haven't looked back. Subscription start from £13.99 a month (paid annually) and I'd certainly be very happy if someone gifted this to me! A year of social media taken care of! Cheers!
Other online business tools
>> Nosegraze WordPress themes – if you want to get your website looking fabulous I can recommend the Tweak Me theme by Nosegraze. I created this site with it! It's a whole lot simpler to use than many themes out there and very flexible. Ashleigh, the brains behind Nosegraze, has a whole range of themes and plugins available. So go check them out.
>> Canva – I use this every week to create the images you see here on this blog and on my social media channels. Use the free version or treat yourself to the premium version so you can save your brand's fonts and colours and resize images for every platform in just a couple of clicks!
>> Todoist – after trying out MANY different online project planning tools this year I finally found the one that works for me. Todoist is super simple with a minimalist design I love. I found other tools too onerous to keep up-to-date but Todoist makes life easier instead of more complicated! At only £27.99 a year it's an both a practical and affordable gift!
Money
>> YNAB – not the sexist of gifts but one that will keep on giving! Read my review and you'll understand why this budgeting tool is essential for any single mama trying to keep all the financial balls in the air!
Health & self-care
>> SAD light – suffering from the winter blues? I suffer from season affective disorder and this light has made a world of difference for me this year. In the dark days of winter when you're stuck indoors all day this light will help lift your mood.
>> Headspace – THE meditation app loved the world over that will help you get in the habit of meditating daily. Learn all the benefits of meditation and mindfulness and get some headspace.
> I Quit Sugar – I'm four weeks into this eight-week programme and loving having the meal planning and shopping list writing taken off my hands. Plus I've dropped at list a kilo simply by eating their nutrient dense, sugar-free meals. If you're keen to quit sugar, this is the way to go.
[Edited to add: I Quit Sugar has now closed, but you can still find out more about the principals of quitting sugar via the various resources sign-posted on the site.]
Stocking fillers
>> The Kickass Single Mom by Emma Johnson – THE book every single mum needs to read. Seriously. An empowering, inspiring read for any mum who wants to live the fullest, most fabulous life she can. Read my review here.
>> Teasmade – OK bear with me on this one. A couple of years ago one of my best-friends gave me one of these and promised me I'd come to depend on it. And she wasn't wrong! We called it my 'husband replacement'. Although I'm not sure many husbands actually do make their other halves a nice cup of tea every morning! But now I have a teasmade so who needs a husband!?
>> Pact Coffee subscription – need I say more. The ideal gift for the coffee-loving single mum in your life!
>> Selfie stick – perfect if you don't have an 'Instagram husband'! Take pictures of yourself and your kids from the perfect angle – it almost looks like a pro has taken it for you!
>> iPhone tripod
 – great for Instagram stories and Facebook live. No more wobbly camera work making your audience get seasick!
---
What do you want Santa to bring your this Christmas? Any of these gift ideas going to make it to your shortlist?