5 awesome online courses that will sky-rocket your self-employment savvy
I've got a confession to make. I'm addicted to online courses. I love learning and when people I respect and admire release new courses I find it hard to resist.
Courses aren't just a good idea to tackle the steep self-employed learning curve. They're also a great way of becoming part of a community and finding invaluable business buddies.
And for single mums they're just the ticket because you can learn everything you need to know without ever leaving your sofa. Bonus!
There's no need to figure things out alone when you're first starting out, or ever!
I don't know where I'd be without the people I've met through various groups and communities I've been part of because of the online courses I've taken.
But there have been some duds. Or rather, courses I signed up to but then realised weren't quite what I needed at the time.
So I've put together this short list of five online courses that will help you get off to a great start and sky-rocket your online marketing knowledge.
These are all courses by people I've got huge respect for and who are genuinely walking the talk. They've achieved AMAZING results that I'd love to emulate, so why not learn from them?
Each course also has a thriving community, usually via a Facebook group. Learning from other people is at least half the benefit. I've picked up some great tips and ideas from other people I'm learning with. And I've made some great friends.
It's also a great way to build a network of other entrepreneurs who will help you out by sharing your posts and vice versa.
So let's get to it!
The first online course I did was by Leah Kalamakis. When I decided to quit my job and work for myself I was already in her very popular Facebook group, the Freelance To Freedom Project Community  – which is also well worth joining.
Leah is super generous with her time and knowledge and in a very short time grew her own freelance business to the point that she was able to start teaching others how to do the same. Now she's rockin' an amazing business selling her knowledge via her various courses.
Having already experienced her great teaching, when she started her Freelance to Freedom School last year I jumped on board straight away.
It covers all the basics for getting started as a freelancer, teaching you how to set up a website (Leah is also a freelance web designer), blogging for business, starting an email list and managing clients.
You also get access to her excellent courses about business systems and email marketing – Stress Less To Impress & Set It And Forget It.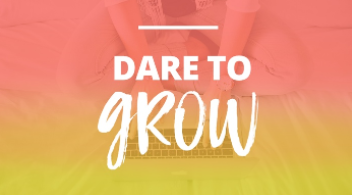 If you follow content about blogging on Pinterest you'll have come across Sarah Morgan, or XOSarah as she's know online.
Sarah's been blogging for 20 years and in just two years grew her blog traffic from 25,000 monthly pageviews to over 100,000!
The blogging advice she shares is second to none (she and Melyssa Griffin, see below, are my blogging gurus).
A couple of months ago I signed up to her course for bloggers, Dare to Grow, and it's really helped me fine tune this blog, develop the content and improve my social media strategy.
Over eight weeks Sarah shares her vast experience of creating a plan and process for blogging, building a content strategy, improving your design, and growing your traffic and creating a community.
All in a super slick, easy to implement and very likeable fashion.
She's also a super-cool aerial acrobat (for real!) and is super generous with her time and knowledge.
A highlight of the course is her monthly Facebook live Q&A and her willingness to look at each student's blog individually and offer her tips and advice to make them even better.
** Opens for enrollment in October, so get on the wait list here **
If you don't have a blog yet you could try Sarah's free course for newbie bloggers, Dare To Blog.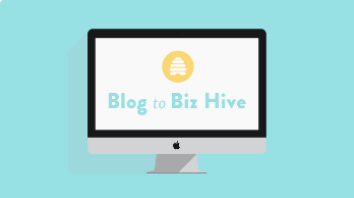 Melyssa Griffin is a bit of a star in the online business world. She's turned her blog into a million dollar business.
But unlike some of the other online marketing superstars she's totally accessible, down-to-earth and nicer than nice.
Being part of her courses and Facebook groups she feels just like one of your friends who's sharing her advice.
So what does Blog To Biz Hive offer? It's step by step walk through of Melyssa's best advice about turning a blog into a business. Starting with growing your audience and email list, it then takes you through the steps to plan, create and market your own online course.
This isn't an overnight fix. I'm still working my way through the initial steps but if launching an online course is in your future, this is for you.
Cost: approx $705 (on the $47 a month payment plan)
Opens for enrollment a couple of times of year so get on the wait list here (and learn a ton from Melyssa in the meantime!): http://www.melyssagriffin.com/cheatsheet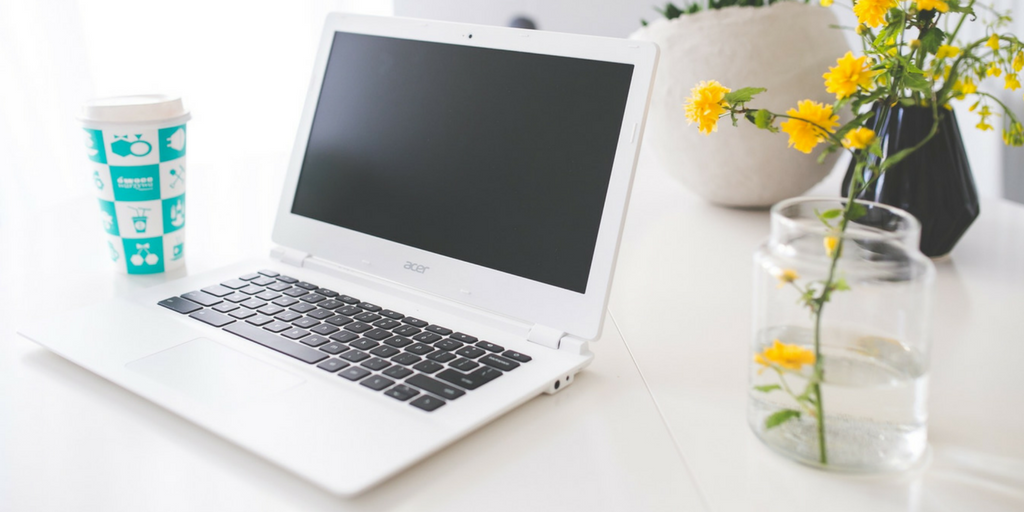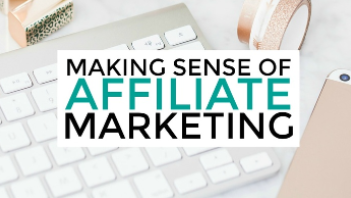 I was very late getting on to the affiliate marketing band wagon. And although I signed up to this course a few months back I haven't yet finished it.
However it is THE course to sign up to if affiliate marketing is something you want to try. And it comes highly recommended by other online entrepreneurs.
Michelle Schroeder-Gardner, who created the course, currently earnings $50,000 a month from affiliate marketing alone.
I like affiliate marketing because it's less in-your-face than advertising. If you're writing about your favourite products, tools or services you may as well make a few bucks out of it right?
I've already earned discounts on tools I use by following the strategies in this course. When I get around to fully implementing it I'm hoping that affiliate marketing will become a significant income stream.
Cost: $197 (a steal considering what you could earn from the knowledge you gain from it! Well, that's how I justified it anyway!)
Looking for a way to work flexibly and up for re-training or expanding your communication skills? Digital Mums could be for you.
Yes, it's a bit of an investment. But in return you'll gain in-demand social media management skills to help you find stimulating, flexible work that fits around your family life.
I took their Social Media Marketing course a couple of years ago. It really helped give me the confidence I needed to work with clients.
And the community the run for their graduates The DM Collective, is fantastic. It's teaming with fellow Digital Mums sharing their experiences and comparing notes about clients and social media tips and tricks.
Cost: Social media management £1800, Social media marketing (Associate program) £3000 (it didn't cost this much when I took it!)
ps. Only currently available to UK-based mums as there are weekly group sessions with fellow students usually on weekday evenings.
---
Wow, this doesn't even cover ALL the courses I've taken over the last few years! These five alone represent a serious investment I've made in my learning and development.
As I said, it's not just about what you learn but the contacts you make in the communities you become part of. I love that part of it.
Just last night I was on a Facebook live with Sarah Morgan from Dare To Grow. She was in her San Diego home, I was here in leafy Surrey, and there were other bloggers from all over Europe and the US asking questions and sharing their advice.
Technology means that even when you're stuck at home with the kids you can learn and grow and share ideas with people all over the world. And I guarantee that whatever you need or want to learn there'll be an online course that covers it.
Got questions? Leave a comment – let's chat!