Wake up and smell the lockdown coffee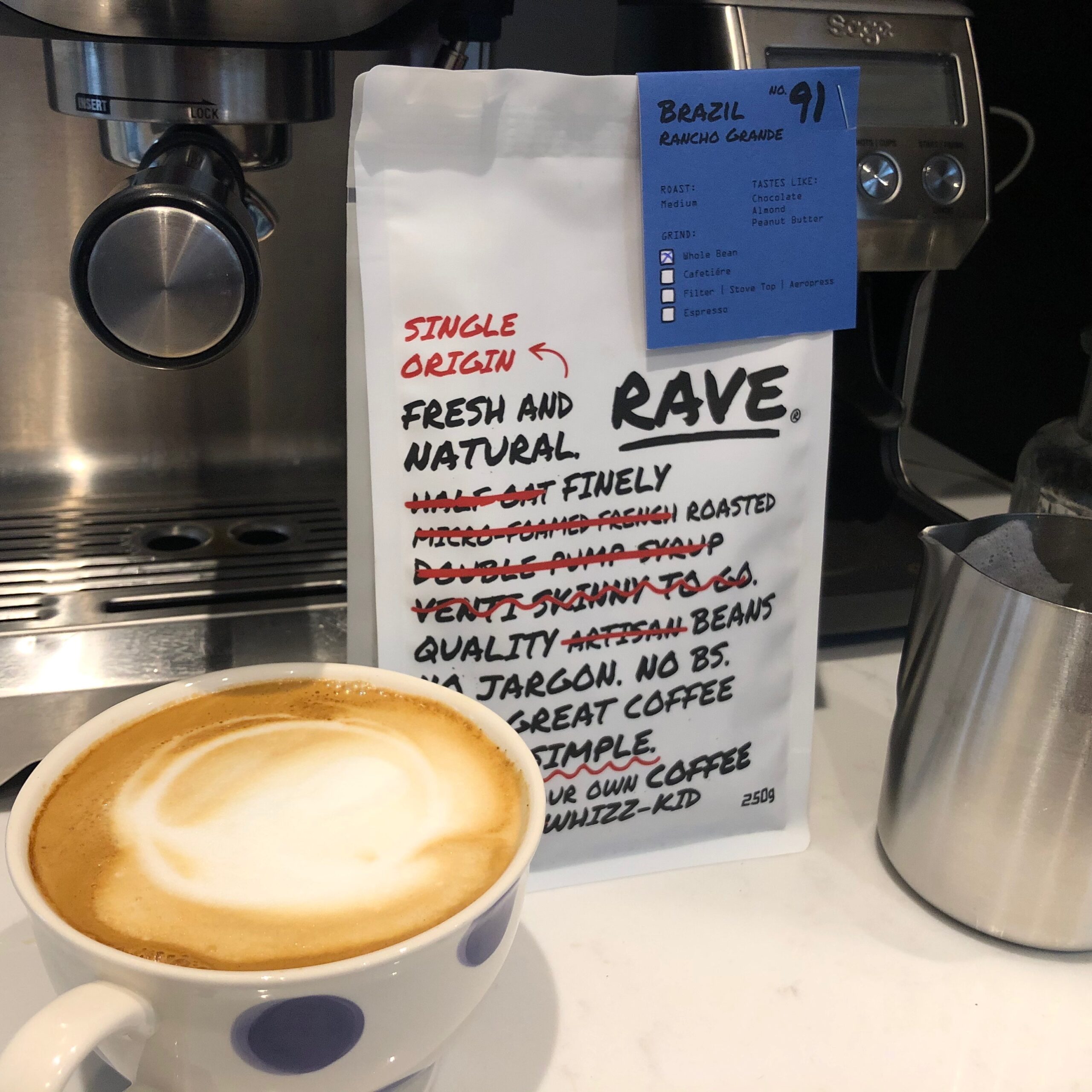 I have to admit to feeling rather smug during the first lockdown. I was one of the lucky ones. And not just because I've been lucky enough not to be furloughed.
Why then?
Because I have my own espresso machine. And I know how to use it.
No stomaching instant coffee for moi. God forbid! Admittedly, I am a bit obsessive about coffee. But in my opinion, life is too short to drink crappy coffee.
Having lived in Australia for eight years of my adult life, where coffee is done proper-like, one of my concerns about moving back to Blighty was the RUBBISH coffee. So before I left Sydney I took a barista course and on my return I bought my first espresso machine. Hello coffee heaven!
In the past, I'm aware people have thought me a little nuts for the lengths I go to on a daily basis in the pursuit of a decent cup of coffee. Grinding beans!? Firing up an espresso machine, and frothing milk! 'I haven't got time for all that,' they'd say.
But I felt totally vindicated during lockdown. Because while everyone else was crying into their Nescafé because Costa was shut, I was sipping perfect lattes at home. Safe in the knowledge that even though life as we knew it had change beyond reognition, my coffee habit could carry on as normal.
There were no coffee indignities to add to the list of my lockdown struggles. And homeschooling was much easier to endure with a decent latte to get me through. Smug, moi?
Lockdown coffee – it's all about the beans
With lockdown 2.0 looming the savvier of my friends cottoned on to the necessity of an at-home espresso set-up. I've seen espresso machines like mine popping up in a few Surrey kitchens in the latter part of the year
But, as I've been quick to let these folk know, having that machine on your kitchen counter is just the beginning of your pursuit of the perfect espresso shot. The machine can only do so much. It's the coffee you put into it that's the key.
You aren't going to get the kind of coffee you're hankering after if you fill the portafilter of your expensive machine with coffee you bought at the supermarket. Most supermarket coffee is stale before it even arrives on the shelf in your local Tesco.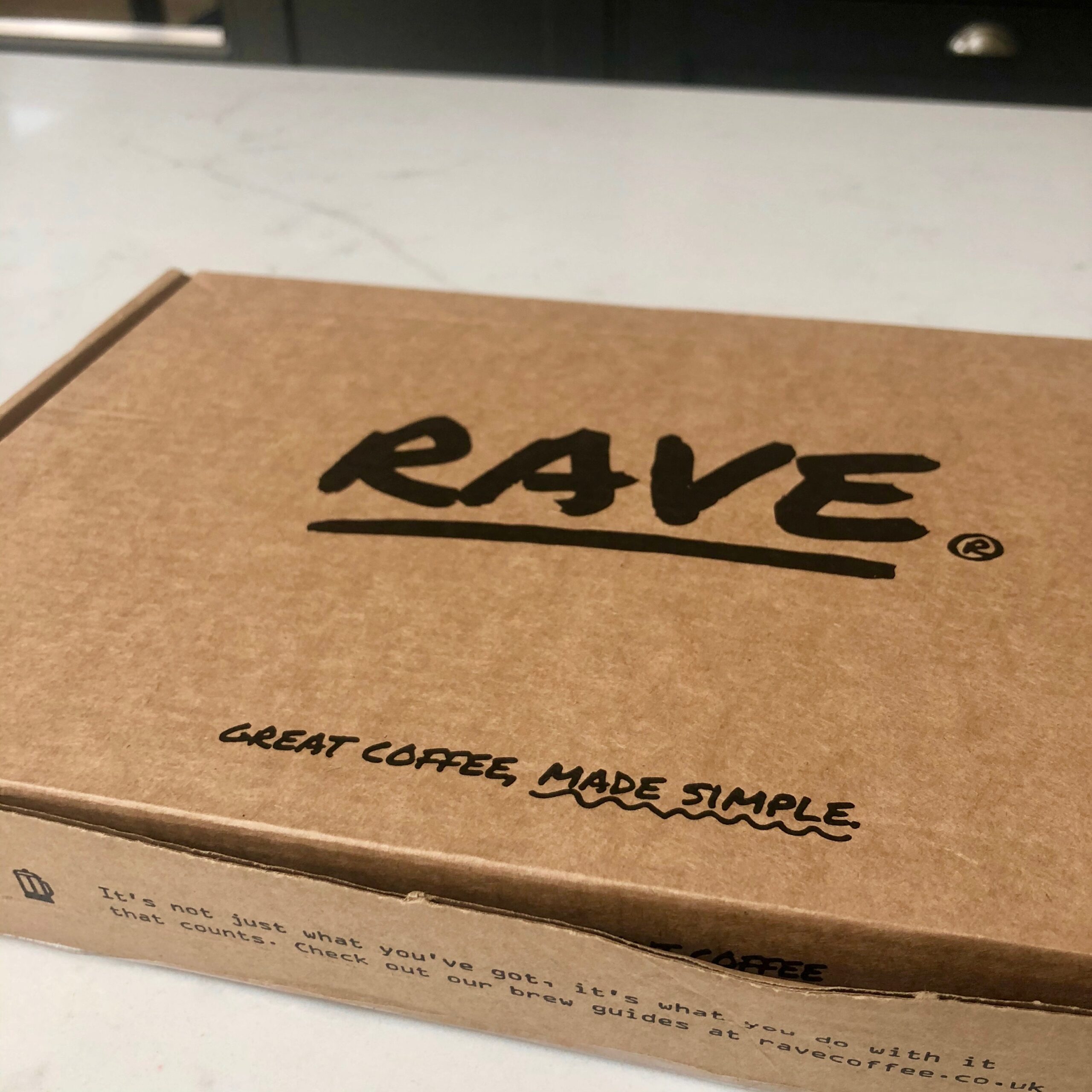 What you need is a bag of freshly roasted coffee from a specialist coffee roaster. A roaster like Rave Coffee, who deliver top-notch freshly roasted coffee, whole beans or pre-ground, to your door.
Rave are very cleverly tapping into the growing number of people who want ALOT more from their coffee than Starbucks or Costa has to offer. They roast and send out beans daily from their roastery in Cirencester.
Knowing I'm an aficionado of a decent brew, the lovely people at Rave recently sent me a bag of their best beans to try. Great timing – I cracked the bag open just as we went into the lockdown 2.0!
Freshly roasted, freshly brewed coffee at home
A little bag of caffeinated goodness is exactly what you need to get you through to December. And beyond in fact.
Because when you get it right, your at-home cappucino is ten times better than the weak, blisteringly hot, bitter excuses for cups of mud/coffee you find in most UK cafes. In fact, I'm regularly told by friends/tradesman/random passers-by that my coffee is 'the best I've ever had.'
And I'm not doing anything that, given the right beans, you couldn't very easily do too.
While we all need to do our bit to support our local independent coffee shops, especially now, being able to make yourself a decent coffee at home will also save you a few pennies too. A small bag of coffee from Rave costs £7.95 and will last you at least a couple of weeks if you have one coffee a day.
When your packet of Rave Coffee arrives you know it's fresh because the roasting date is right there on the packet. My packet of whole beans had roasted just a few days before they arrived through my letterbox.
Boost your coffee knowledge
What's more, if you sign up for their subscription – coffee through your letterbox on a regular basis – you'll get some really helpful extra bits and pieces to help you expand your coffee knowledge.
I got a handy brew guide. Really useful, as I want to learn how to make a V60 or stovetop brew for the times I'm away from my precious Sage Espresso Duo Temp. Whenever THAT may be.
I also got information about where my beans were from and how they'd been processed. Along with a card to make my own tasting notes.
The bag they sent me was the Brazil Rancho Grande No 91 a naturally processed single-origin bean grown in Manga Larga, Brazil. The label said to expect chocolate, almond and peanut butter.
I can taste the difference between coffee made with freshly ground, freshly roasted beans and Starbucks from a hundred paces. But I'm not great at picking out the finer flavours in coffee.
Peanut butter or not, I got through the packet of beans in a week because my mum kept requesting another cup – which tells you all you need to know.
If you fancy perfecting your coffee skills at home, you don't need to invest in an expensive espresso machine. Roasters like Rave will send you coffee ground perfectly for your cafetiere, or stovetop pot and also make compostable Nespresso pods. So all the bases are covered.
Lockdown 2.0? Coffee, sorted.
I received a free bag of coffee from Rave in return for my honest review. All views are my own.