Single mum love in – inspiring posts, an enlightening book, budgeting tools and more!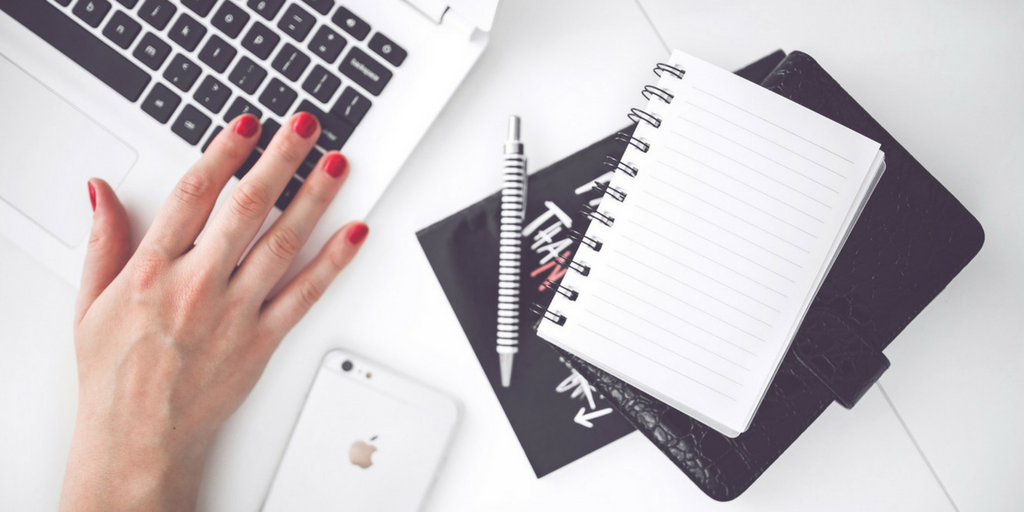 It's time for the October Single Mum Love In!
In this monthly series of posts I link up to the awesome and inspiring posts and articles I come across as I scour the web researching single mum fabulousness!
I also thought it would helpful to share the great resources, tips and advice I come across. Sometimes I think everyone must know about the things I discover already and am always a bit surprised when they don't!
I see this series as a way to support the amazing community of inspiring single parent bloggers and advocates I've come across via this blog. I try and support them all through my social media accounts – mainly on Twitter, so do come and find me there!
Check out Single Mum Love In - the monthly round-up celebrating ground breaking mums shattering the single mum stereotype!
Click To Tweet
Single mum inspiration
How being an entrepreneur is a lot like being a single parent – Paper & Oats – there are so many great lessons to be learned as both a single parent and from running a business solo. Kelsey from Paper & Oates started her own online marketing and design business not long after becoming a single mum when her daughter was born.
To the mom who loves motherhood but miss her freedom too –  Motherly. I'm not the kind of mum who is hopelessly devoted to my child and can never be apart from her. I'm the opposite in fact. Don't get me wrong she is the centre of my world, but my world has plenty of other facets to it. I need those other facets just as much as I need her. But sometimes we're made to feel guilty for wanting our lives to be about more than our children, or for complaining that it's hard. It's not selfish, it's not ungrateful, you're allowed to be a women, a person, AND a mother.
It's OK to be a crap parent sometimes – The Single Swan – in a similar vein to the post above single mum blogger, Pen, writes about something we ALL feel. Guilt about our less than stellar parenting moments. We all think we're going to do things so much better than other parents BEFORE we actually have a real life child of our own to cope with. Sometimes all we can do is get through the day and try again tomorrow!
The single parent's invisible helpers – Slate – I read this with interest because while I have parented alone for most of my daughter's life we've lived with my mum since the start of this year. She picks up the slack, helping out with the school run when I have to work, doing most of the cooking, and just being someone else my daughter can hang out with, which means I get more down time. It works both ways. She broke her wrist a couple of weeks ago, and so I know she's been relieved that I've been on hand to help her out.
Single mom statistics – Wealthy Single Mommy – I think I'm going to have to do a similar UK-focused post because I found these stats fascinating. Because it reveals just how vital single mums are. What's happening in the US is often reflected here. So in that case we are a huge, often overlooked, demographic in today's society. Ignore us at your peril.
Single mum reading
I raved about Emma Johnson's book The KickAss Single Mom in this slot last month. It's OUT NOW, and I wrote a full review here.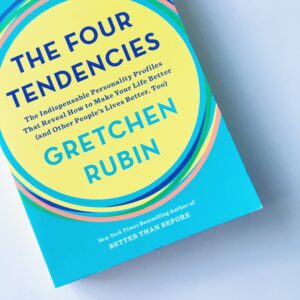 This months' book is: The Four Tendencies by Gretchen Rubin.
This book was recommended to me by Sarah Morgan from XOSarah.com, and it's a book that will help you understand yourself, and those around you.
According to Rubin we all fit into four basic personality types linked to how we respond to expectations. By understand which type we are, and the types of those around us, we can be happier and have better relationships.
Upholders find it easy to do what's expected of them by others, such as their boss, or themselves, while obligers only respond to the expectations of others. Questioners need to buy into why they're doing something, and rebels resist all expectations.
To figure out which you are  the book comes with a nifty questionnaire – or you can complete it here. Turns out I'm a Rebel, with Questioner tendencies. Which explains ALOT!
The book gives practical tips to help you motivate yourself and also to help you understand what makes those around you tick.
Single mum money
A few days ago I published a post about my favourite budgeting tool, YNAB, so I'm not going to go on about it again here. The only downside of YNAB is that it's not free – although there is a 34-day free trial period.
While I highly recommend using YNAB because it's the only budgeting tool I've found that helps you control future spending, not just record how you've spent money in the past.
However, I totally get that you might want a free alternative. If forking out money to get in control of your budget simply isn't an option here are a couple of alternatives. Both of these will help you see all your balances in one place and categorise your spending.
On Self-Employed Single Mum this month
Coming up in November!
Lots of juicy stuff! The benefit of evening rituals, the importance of getting more sleep and where to find online communities for single mothers by choice.
What would you like me to write about? Let me know in the comments.
Thank you!
To any of you who have mentioned, shared or commented on any of my posts over the last month – a BIG BIG thank you. It's your support that keeps me writing this blog. Every time I get supportive comments and mentions on social media it's spurs me on to write more.
I share most of the articles and resources I've mentioned here on Twitter, so come join me there and you'll see just how much support and community there is out there for us single mamas.
You could also get my tips, advice, ramblings and (sometimes) wisdom straight to your inbox by entering your details in the box below – plus I'll send you my free self-employment guide!
ps. got an article or blog post you'd like me to feature here? Tweet me!
---
Got questions? Leave a comment – let's chat!