Blog income report May 2017
Better late than never eh? Yep, my blog income report for May is rather late. Ahem. But I do have an excuse. I had to put some thought into rejigging it slightly because I now have a part-time job.
If you read the last report (April) you'll know that my main freelance client offered me a job because they aren't able to pay freelancers anymore. I ummed and ahhed about it because after all, I'm here as 'self-employed' single mum, not 'part-time job' single mum.
But hey you know what, it makes sense. Having a portion of income that's guaranteed is not to be sniffed at, and having worked with me for a year they knew how important flexibility is to me. So they are happy for me to continue working from home, around school hours, the majority of the time. I only go into the office one day a fortnight.
I work two and a half days a week in term-time and two days in the school holidays. And I wouldn't have agreed to it if they weren't happy for me to continue working from home, around school hours, the majority of the time. I only go into the office one day a fortnight.
But you know what?
Stop the traffic! I actually LIKE going to the office.
For me, being employed has come to mean working in dreadful offices with hellish commutes, but this is so different.
The rather unpleasant offices I've worked in during the most recent years of my office-based career had warped my point of view.
Since I left magazines to work in not-for-profits all the offices have been over-crowded, with little-to-zero natural light, and crappy facilities. Not that all not-for-profit offices are like that, I've just been unfortunate.
I get on a very laid back, almost empty, train from a station near my house, giving me a chance to meditate and read for half an hour. And the offices are rather swish. Spacious, with huge modern kitchen areas, proper coffee machines and fancy bathrooms.
Plus I get to actually hang out with REAL people and have my lunch in Pret A Manger, or the awesome Box Park at East Croydon.
So now my income report will be about tracking what I'm earning from this blog and from my freelance clients. I know many of you are probably freelancing or running a business on the side as a 'side-hustle' – so hopefully, you can relate to my set-up.
I still have big goals for this site, building my audience and developing different income streams so these reports will become a place to do share my progress. I've decided to add a traffic report section so I can record how traffic and income influence each other – or not!
I hope that by sharing this, and the lessons I'm learning as I go, you can learn from what works for me, and what doesn't.
Please note: To accurately show the financial reality of self-employment what I'm showing here is what actually came in and out of my account. So it's not necessarily reflective of the work I did that month. Amounts are rounded up to the nearest £.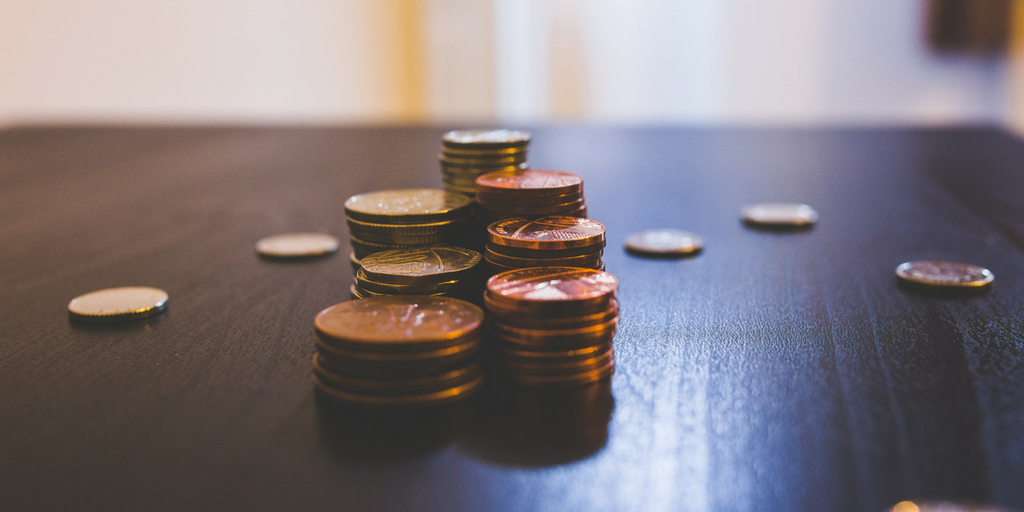 Self-employed income
Freelance copywriting and social media consulting: £0 (yep, really!)
Social media planner: £0 (again, yes really!)
Affiliate income: £0 (but I did earn a £15 reduction on my Coshedule fee!)
Total income = £0
Blog and business expenses
Bank/service charges: £3
Credit card interest: £12
Travel expenses: £17
Education & training
Advertising & promotion
Total expenses = £207
Net profit/loss = -£207
(Transferred to tax account = £0, paid myself = £1543)
While I didn't have any money actually arrive in my account this month I was still able to pay myself from the extra amount paid to me in April. So don't worry, no financial emergencies here.
I've decided to cut back my business expenses over the next few months while things settle down. So I'm going to be making a decision about whether to stick with Freelance To Freedom School and Pursuit HQ, and what else I can cut back on.
may traffic report


My traffic dropped 36%, falling from 926 pageviews to 586. The very obvious reason for this was because I didn't post regularly – I only published 5 posts – and I didn't stick with my marketing plan. Slapped wrists for me.
May posts
By far the most popular of those posts has been the first one, the quotes post.
What I learned
To pre-schedule content! The other big thing that happened in May was I went on a writing retreat in Greece. And boy was it beneficial! But it meant I totally lost momentum with blogging. I did write some new posts while I was there, but as I hadn't scheduled anything before I went everything went a bit quiet and my page views fell.
I'm not helping the right people yet. I had a lightbulb moment. In Greece I met a lovely woman who is stuck. She's 42, hasn't yet had children and is with a man who doesn't want kids. So she's considering becoming a single mum by using a sperm donor, and we had several tearful conversations about making that choice.
I don't know why this was different because I have friends who are in the same position. Maybe it was the rawness of her emotions that moved me, but I realised I have the power to help women who, like her, are deeply unhappy with being single and childless, but also terrified of moving forward alone. Because I've been there.
What next?
Focus on writing a few posts about choosing single motherhood and my journey as a single mother by choice.
Get my pageviews back up to 1000 in June by blogging regularly and sticking to my marketing plan.
Review my blog/business expenses and try to reduce them.
Eat well, take my supplements and get my exercise schedule back on track!
Got questions? Leave a comment, let's chat!